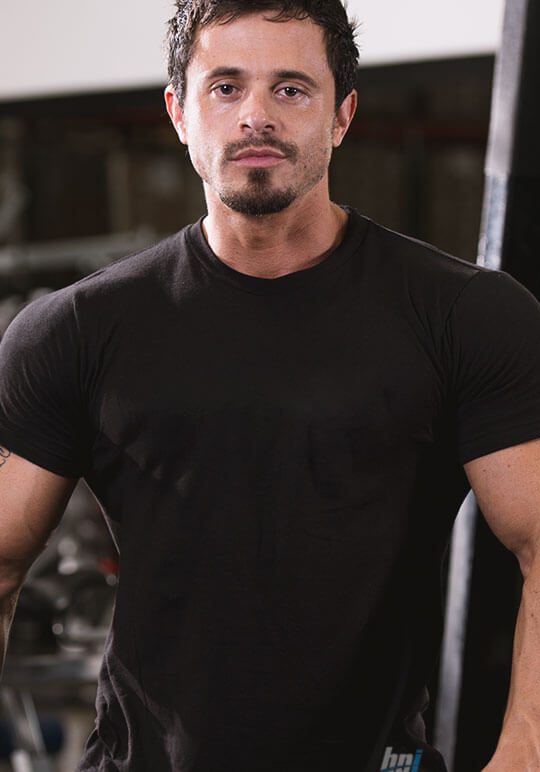 Trainer and star of our "Master the Move" videos, Tyrone Bell is a highly-regarded fitness industry expert specializing in time-conscious body transformation training. He has been featured in some of the largest health and fitness media sources and has helped countless Hollywood stars get camera ready.
As a kid, Tyrone Bell was obsessed with his dad's weight set. Playing around in their Auckland, New Zealand garage, he vowed to one day get as jacked as his He-Man action figure. We think it's safe to say he succeeded.
Today, Tyrone has committed himself to helping others achieve their dream physique. His company, Legion Training, that he calls his 10-year "industry masterpiece," is different than most.
Since the fitness industry has exploded into a multi-billion-dollar enterprise, Tyrone fears that many everyday people will fall victim to fad diets and gimmicks. His mission is to educate as many people as possible about the realistic ways to transform their bodies.
His training, nutrition and supplementation are all based on his tried-and-true experience, aimed at making structural and compositional changes to his clients' bodies. Most importantly however, he educates and empowers his clients so that they can maintain the body they achieve for a lifetime.
This approach is the reason Tyrone Bell decided to join #TeamBPI.
"BPI Sports appears to be one of the few supplement companies that actually take the results of their product users seriously," he says. "This is evident in the lengths they have gone to setting up and running extensive third party testing."