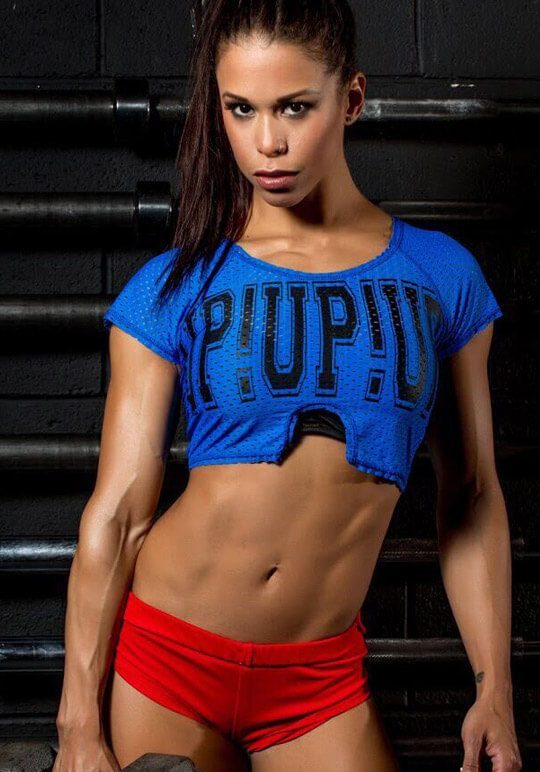 Narmin Assria started her fitness journey at just 85 pounds. Now she's a fitness cover model and IFBB Pro who recently qualified for the Bikini Olympia. We're thrilled to have this up-and-coming knockout as a member of #TeamBPI.
It was 2010 when a trainer approached Narmin Assria and told her she should compete. At the time, she had just started training and "eating like crazy" to try and take her physique to the next level. She did her very first show on her own and placed second. She had so much fun, she decided to enter the 2010 USAs where she placed fourth. From there, she was hooked.
Narmin earned her IFBB pro card with her class win at the 2011 NPC USA Championships and has since done seven Bikini Pro shows, plus countless others. Most notably, she placed Top 10 in the bikini division in both the Arnold Classic and Ms. Olympia. Her secret? Proper nutrition, mind-muscle connection, and of course, BPI Sports supplements.
"Taking 1.M.R Vortex thirty minutes prior to training has raised my energy levels like crazy! This product is a must if you're trying to build muscle, increase strength, have unstoppable performance and be so focused that no one and nothing will interfere with your workout."
This year, Narmin Assria is more focused and driven than ever, planning to improve her placing in both the Arnold Classic and Ms. Olympia